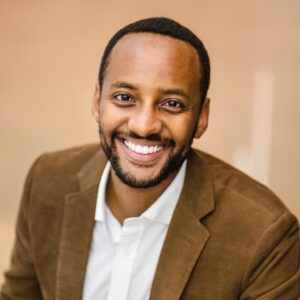 Petros Kusmu
Management Consultant and Global Civil Government Specialist
Deloitte
Vancouver, British Columbia
Petros is a management consultant at Deloitte and the firm's Global Civil Government Specialist, where he works to expand the firm's impact and offerings to governments globally. Petros is also an Advisor to the Hogan's Alley Society — a not-for-profit focused on building inclusive housing and cultural spaces for people of African descent in Metro Vancouver. He is a World Economic Forum Global Shaper, member of the Banff Forum, recent Action Canada Fellow and occasional CBC panelist. Petros holds a master's degree from the London School of Economics where he studied as a Chevening Scholar.