Her Excellency the Right Honourable Mary Simon
Honorary Chair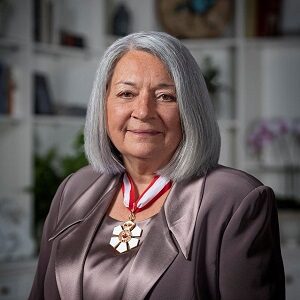 Her Excellency the Right Honourable Mary Simon, Governor General and Commander-in-Chief of Canada, C.C., C.M.M., C.O.M., O.Q., C.D.
Her Excellency the Right Honourable Mary Simon was sworn in on July 26, 2021, as Canada's first Indigenous governor general. She is the country's 30th governor general since Confederation. Born in Kangiqsualujjuaq, Nunavik (Quebec), Ms. Simon has dedicated her life to advocating for the mental and physical well-being of Arctic and Indigenous peoples, and has been a champion of Inuit rights, culture and education. Ms. Simon has been the president of regional, national and international Inuit organizations, as well as the first Inuk in Canada to hold an ambassadorial position, first as the ambassador of Circumpolar Affairs and then concurrently as the ambassador of Canada to Denmark.
Kathleen Taylor
Conference Chair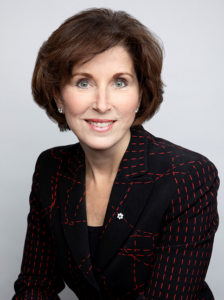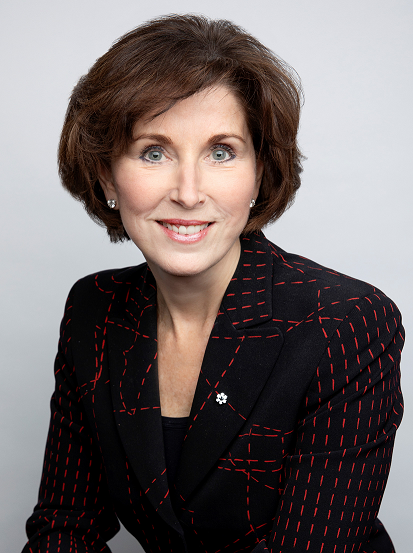 Kathleen Taylor, Conference Chair
Kathleen (Katie) Taylor is Chair of the Board of Royal Bank of Canada. She has served on the Board since 2001, where she has chaired the Human Resources and Corporate Governance Committees, and served on the Audit and Risk Committees.
Ms. Taylor is a distinguished business executive with extensive community involvement. She is the former President and Chief Executive Officer of Four Seasons Hotels and Resorts and is Chair of the Sick Kids Foundation and a Trustee of the Sick Kids Hospital of Toronto. She is also Vice Chair of The Adecco Group (based in Zurich) and a Director of Air Canada and of the Canada Pension Plan Investment Board.
Ms. Taylor holds an MBA and an Honorary Doctorate of Laws from the Schulich School of Business, a law degree from Osgoode Hall Law School and a Bachelor of Arts (Honours) from the University of Toronto. Her many accolades for business achievement include the Schulich School of Business Award for Outstanding Executive Leadership and the inaugural Medal for Career Achievement from the Hennick Centre for Business and Law at York University.
She has been inducted into the Canadian Marketing Hall of Legends and was named one of Canada's Most Powerful Women by the Women's Executive Network (WXN) in 2011, 2014 and 2016. In 2016, Ms. Taylor was made a Member of the Order of Canada.
Ian Shugart
Vice Chair, Government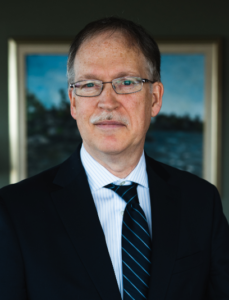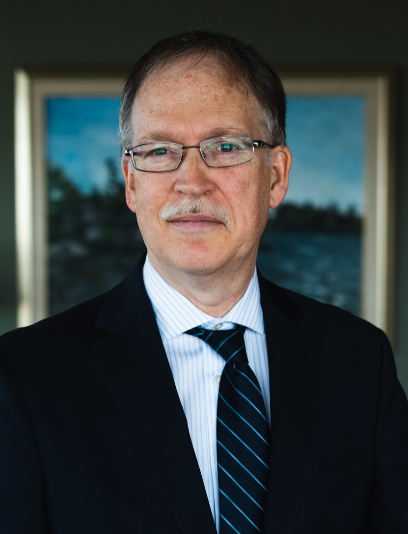 Ian Shugart, Vice Chair, Government
Ian Shugart became Clerk of the Privy Council and Secretary to the Cabinet on April 19, 2019.
Prior to joining the Privy Council Office, he was Deputy Minister of Foreign Affairs from May 2016 to April 2019.
From July 2010 to May 2016, Mr. Shugart was Deputy Minister of Employment and Social Development Canada and chairperson of the Canada Employment Insurance Commission.
Before that, he served as Deputy Minister of the Environment and Associate Deputy Minister of the Environment.
Prior to joining Environment Canada, Mr. Shugart held several senior positions in the Health Portfolio, including:
• Assistant Deputy Minister, Health Policy Branch, Health Canada (1999-2006)
• Visiting Assistant Deputy Minister, Health Protection Branch, Health Canada (1997-1999)
• Executive Director, Medical Research Council (1993-1997)
While working at Health Canada, Mr. Shugart also served as chair of the Global Health Security Action Group and the Health Task Force of Asia-Pacific Economic Cooperation, and as a director on the World Health Organization's executive board.
Prior to this, Mr. Shugart served as Assistant Secretary to the Cabinet for Social Policy and Programs in the Federal-Provincial Relations Office of the Privy Council Office. He spent several years on Parliament Hill in senior advisory roles to the Minister of Energy, Mines and Resources, the Minister of National Health and Welfare and the Leader of the Opposition.
He is a graduate in political economy from Trinity College at the University of Toronto.
Roberta Jamieson
Vice Chair, Community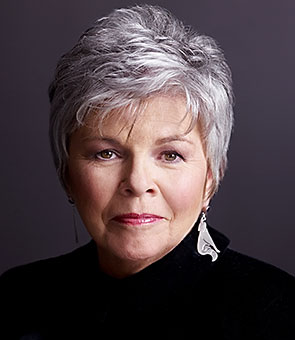 Roberta L. Jamieson, Vice Chair, Community
Roberta L. Jamieson is a Mohawk woman from the Six Nations of the Grand River Territory in Ontario, where she still resides. In November of 2004, she was appointed CEO and President of the National Aboriginal Achievement Foundation.
In February 2012, the Foundation changed its name to Indspire and incorporated its new tag line, "Indigenous education, Canada's future." Under Roberta's leadership, Indspire is flourishing. Bursary and scholarship funding has dramatically increased to over $49 million to 14,000 students, more than doubling since Roberta's 2004 appointment.
She has extended Indspire's career conferences to all regions of Canada. Roberta is leading the development of the Indspire Institute, an online laboratory of learning focused on increasing high school completion rates and K-12 success.
Roberta has enjoyed a distinguished career of "firsts." She was the first First Nations woman to earn a law degree; the first non-parliamentarian appointed an ex-officio member of a House of Commons Committee; the first woman Ombudsman of Ontario; and in December 2001, she was the first woman elected Chief of the Six Nations of the Grand River Territory.
Roberta was also Commissioner of the Indian Commission of Ontario and for ten years, Ombudsman of Ontario.
She has earned numerous awards, including the National Aboriginal Achievement Award
(Law and Justice 1998), the Indigenous Bar Association's highest award, Indigenous Peoples Council Award (IPC) and 22 honorary degrees. She has been named three times to the Women's Executive Network's Top 100 list. She is an Officer of the Order of Canada.
Bea Bruske
Vice Chair, Labour
Bea Bruske, Vice Chair, Labour
Bea Bruske was elected President of the Canadian Labour Congress at the 29th Constitutional Convention in 2021. She is only the second woman to hold the position.
For more than three decades, Bea has served workers and their families as an activist, workers' advocate, negotiator, community organizer and labour leader. Her experience has served her well as President of CLC in the midst of the COVID-19 pandemic.
Before her election as President, Bea served as Vice-President of the UFCW Canada National Council, which sets the strategic direction for the national union and its more than 250,000 members across the country. She had previously served as Secretary-Treasurer for UFCW Local 832, where she was responsible for the largest private-sector union local in Manitoba.
Bea's passion for the rights of working people was ignited in 1987 when she and her UFCW Local 832 co-workers held the line for 125 days to achieve a fair contract at the Westfair grocery chain in Manitoba. Over the next seven years, Bea took on roles as a shop steward, health and safety committee member, and was elected by her fellow members as a vice-president of the Local's executive board. She is a graduate of the University of Manitoba's Labour Studies program.
Bea Bruske is an alumni of the 2012 Governor General's Canadian Leadership Conference.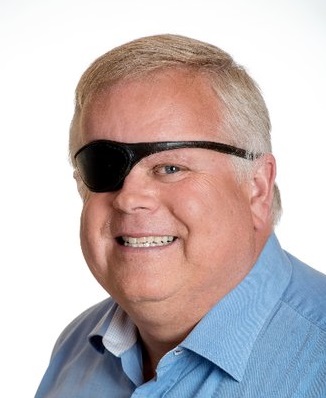 David Black
David was elected president of MoveUP in 2011. He previously served as MoveUP's vice-president for the ICBC group, starting in 2005. Prior to that, David sat on the MoveUP executive board since he was appointed by the executive council in 2001. He was also elected as the COPE-SEPB National President in June of 2016.
David first became a member of MoveUP working at ICBC Head Office in 1995. His current workplace of record is the ICBC 5th and Cambie Claims Centre in Vancouver. In addition to MoveUP committees, David also sits on the BC Federation of Labour Political Action Committee and Canadian Labour Congress Canada Council. He is a member of the Advisory Committee of the Sustainable Communities Initiative and a former delegate to the Vancouver and District
Labour Council.
David is also a former member of the Board of Directors for the United Way of the Lower Mainlandand in 2012 was awarded the Joe Morris Labour Community Service Award by that organization. In the past David has sat on the board of directors for both the Vancouver Foundation and the Margaret Mitchell Fund for Women.
John Elvidge
John Elvidge is the City Clerk for the City of Toronto. He is responsible for many parts of the machinery of local government, including City Council and school board elections, City Council's legislative activities, administrative support to the Mayor and Councillors, as well as protocol and external relations. He is also responsible for information management including records, privacy, access to information and the City of Toronto Archives.
A graduate of the University of Guelph, his municipal public service career includes posts in cultural affairs, grant-making, citizen engagement, governance and ethics and integrity. Before joining the City Clerk's Office as Deputy City Clerk in 2007, he managed Corporate Policy in the City Manager's Office.
A master swimming official since 2004, John contributes his time as a volunteer with Special Olympics swimmers and swim teams in the region west of Toronto.
He is a 2008 member of the GGCLC and has served as Greater Toronto Area and Ontario chair for the 2012, 2015 and 2017 conferences before joining the Executive Committee.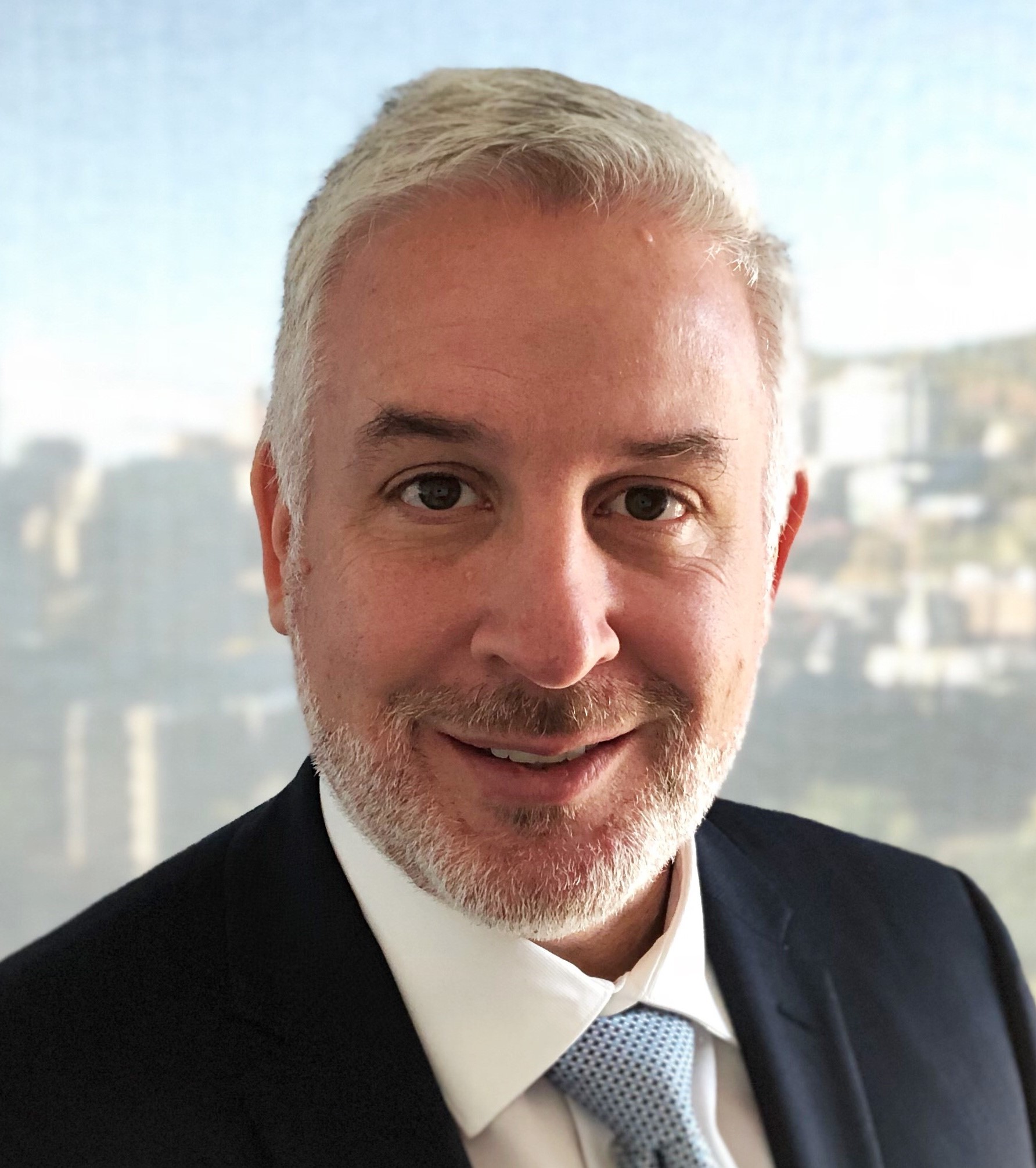 Stuart Forman
In October 2020, Stuart Forman was appointed Senior Vice-President and Business Unit Leader for CGI's Global Technology Operations, Canada business unit, overseeing the delivery of infrastructure services across the country. He is also the Canadian Strategic Business Unit representative on CGI's Global Corporate Social Responsibility committee.
Since joining CGI in 1997, Stuart has held a variety of senior leadership roles, including the Global Chief Information Officer for several years. More recently, he was working in Global Business Engineering supporting the Sweden business unit with the integration of the Acando merger and the Scandinavian Global Technology Operations organization. Immediately prior to this, Stuart served as the interim Chief Information Officer and Strategic IT Advisor at McGill University.
With more than 25 years in the information technology industry, Stuart has held various leadership roles in Enterprise Systems Design, Delivery & Support, Information Technology Service Management, Vendor/Partner Management, Human Resources, Project Management, Business Analysis, Process Engineering, Business Planning and Quality Systems.
Stuart holds a Bachelor of Commerce in Management Information Systems from Concordia University, as well as an MBA in Strategic Management from McGill University. Stuart sits on the National Executive Committee for the Governor General's Canadian Leadership Conference and is a 2012 Conference alumnus.
Stuart has been a course lecturer at McGill University's Desautels Faculty of Management, teaching and inspiring students on a variety of topics related to the principles and concepts of information systems in organizations.
Daniel Goldberg
Biography to follow
Aluki Kotierk
Aluki Kotierk is the president of Nunavut Tunngavik Inc., an Inuit organization that ensures that promises made under the Nunavut Agreement are carried out. Previously she worked at the Inuit Tapiriit Kanatami, Pauktuutit and Nunavut Sivuniksavut. She has also worked for the Government of Nunavut as deputy minister in several departments.
Ian McCowan
On February 1, 2021, Ian McCowan was appointed secretary to the governor general.
Mr. McCowan joined the Office of the Secretary to the Governor General (OSGG) following his tenure as deputy secretary to the Cabinet (Governance) at the Privy Council Office (PCO). In this role, he provided advice to the Prime Minister and the clerk of the Privy Council on a broad range of machinery of government and parliamentary issues. During this period, Mr. McCowan also served as deputy minister to both the leader of the Government in the House of Commons and the president of the Queen's Privy Council.
Mr. McCowan also served at PCO as the assistant secretary to the Cabinet, (Communications) and as the policy assistant deputy minister for the Correctional Service of Canada (CSC). He began his career as a civil litigator with the Department of Justice. He also held management positions in the same department, serving as the director of legal services for both the CSC and the Parks Canada Agency.
Mr. McCowan holds a Master of Law degree from Cambridge, and bachelor's degrees in laws and commerce from Queen's University.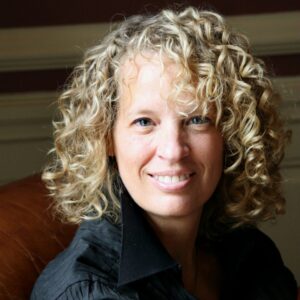 Lili-Anna Pereša
Lili-Anna Pereša, C.Q., President and CEO, McConnell Foundation
Lili-Anna Pereša is an engineer and a graduate of the École Polytechnique de Montréal (1987). Prior to her appointment as President and CEO of the McConnell Foundation, she was the president and executive director of Centraide of Greater Montreal, which supports a wide network of community agencies that fight social exclusion and poverty.
From 2009 to 2012, Ms. Pereša led ONE DROP, which manages a project providing access to safe water in Burkina Faso. Prior to that, she directed community and humanitarian organizations, including les petits frères des Pauvres, the YWCA of Montréal and Amnesty International France.
She had her first experience as a volunteer aid worker at the age of 25 when she taught with the World University Service of Canada in Malawi. Following that, she was a management consultant to Oxfam-Québec's Burkina Secours in Burkina Faso. In 1994, Ms. Pereša joined CARE Austria as head of the Croatia and Bosnia-Herzegovina Mission, during the armed conflict that was affecting the region at that time. She also supported women's entrepreneurship efforts with the Bureau d'Appui aux Micro Entreprises (BAME) in Bobo-Dioulasso in 1995.
Ms. Pereša holds a graduate degree in management from McGill University and a master's degree in political science—with specialization in international co-operation and humanitarian aid—from the Sorbonne in Paris.
Ms. Pereša's involvement in humanitarian aid has earned her various distinctions, including the title of Chevalière from the Ordre national du Québec, an honorary doctorate from the Université de Montréal, and an Engineers Canada fellowship.
Ms. Peresa is a member of the Independent Advisory Board for Supreme Court of Canada Judicial Appointments. She is currently a board member of the Domaine Forget and of the Mobile Giving Foundation Canada, and was also a board member of the École Polytechnique de Montréal.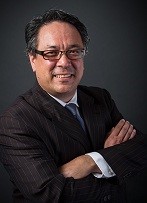 Daniel Quan-Watson
Daniel Quan-Watson is a proud public servant who is passionate about the role that public institutions play in shaping Canada and the lives of Canadians. His appointment at Crown-Indigenous Relations and Indigenous Affairs is his fifth appointment as a Deputy Minister, having been Deputy Minister (and previously Associate Deputy Minister) of Western Economic Diversification, Chief Human Resources Officer for the Government of Canada and Chief Executive Officer, Parks Canada.
Much of his career has focused on work with Indigenous peoples and issues, having been the Senior Assistant Deputy Minister for Policy and Strategic Direction at the former Indian and Northern Affairs Canada, Director General of the Aboriginal Justice Directorate at the federal Department of Justice, and Director of Aboriginal and Territorial Relations at INAC's Northwest Territories Regional Office. With the Government of British Columbia, he was Director of Treaty Implementation and Settlement Legislation where he led the development of the Nisga'a Final Agreement Act (British Columbia) among other major initiatives and, with the Government of Saskatchewan where he was responsible for first negotiations between provincial Department of Education and what was then the Federation of Saskatchewan Indian Nations.
In the context of these positions, he played key roles in the negotiation of modern treaties, specific claims and many other agreements and processes. He was also the lead for several key legislative initiatives, litigation files and alternative justice programs. He has worked with Inuit, Métis and First Nation governments, communities and entities in every jurisdiction across Canada, and has lived in British Columbia, Alberta, the Northwest Territories, Saskatchewan, Ontario and Quebec.
Beyond this experience, Daniel has significant background in economic development and innovation issues, federal-provincial-territorial relations, labour relations and human resources issues, and cultural and ecological heritage matters. He has represented Canada on numerous issues at forums around the world and has represented the federal government in several national federal-provincial-territorial forums.
Daniel is a pilot, sang for a time with the Regina Philharmonic Choir, has taught firearms safety and hunting courses, and has represented Canada in French, English and Spanish. His record for riding a Harley-Davidson from Ottawa to Edmonton is 46 hours and 10 minutes, one he intends never to repeat or beat.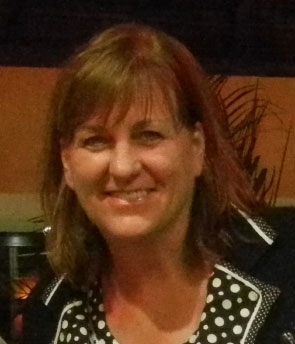 Cory Royal
Cory has an eclectic mix of community involvement and professional development.
Cory attended the 1991 Conference and has since served as Alberta Chair, Chair, Program Chair, Membership Chair and Organizing Committee Member for the last six conferences, including the 1998 Duke of Edinburgh's Commonwealth Study Conference. She currently sits on the Conference Board of Directors.
Cory has been active in the community since first volunteering for the 1988 Olympic Games in Calgary. During her four-board term with the Canadian Paraplegic Association, she spent one day working while confined to a wheel chair.
As Chair of the Calgary Grey Cup Committee for five years, she has ridden horses into numerous downtown hotels, and as a committee member of the Calgary Exhibition and Stampede, she has flipped her share of complimentary pancakes, all topped with a smile.
Cory's work career began in the banking sector with Scotiabank in Ottawa and later for Telesat Canada. She became involved in the oil and gas industry after her transfer to Calgary and currently works as President for privately-run Guardian Protective Clothing. She continues to enjoy tennis and golf and is very happy that all three of her boys have carried on the family passion for volleyball.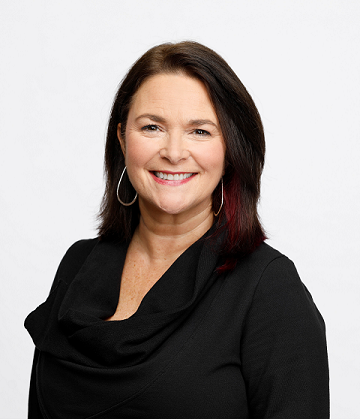 Linda Silas
Linda Silas has been the President of the 200,000-strong Canadian Federation of Nurses Unions (CFNU) since 2003 and is the foremost advocate on behalf of nurses in Canada.
Linda has fine-tuned her skills as a union leader at the local, provincial, national and international levels over the course of two decades. Starting her tenure as a full-time labour activist as the single mom of a 13-month-old son has shaped Linda in a very distinctive way.
Linda has earned a reputation for being a caring listener who is focused and solution-oriented in everything she does.
Linda champions greater understanding and action on the social determinants of health and key policies that will enhance socio-economic equity, including a national pharmacare program and justice for Indigenous communities.
Linda was previously the President of the New Brunswick Nurses Union (NBNU) for 10 years.
Linda is a graduate of l'Université de Moncton, where she earned a Bachelor of Science in Nursing, and has practiced in in ICU, emergency, and labour & delivery.
Martin Thibodeau
Martin Thibodeau is responsible for carrying out RBC Royal Bank's strategic objectives and managing business priorities in British Columbia.
Mr. Thibodeau joined RBC Royal Bank in 1989 and has worked in most regions of Canada. Most recently he held senior management positions as Regional President (Quebec), Regional Vice President, Eastern New Brunswick and P.E.I.; Vice-President and Chief Operating Officer, Quebec Headquarters; Regional Vice-President, Commercial Financial Services, Manitoba, Saskatchewan and North Ontario; and Vice-President, Canadian Banking, National Office, Toronto.
Recently, he became a member of the Young President Organization (YPO).
A native of Joliette, Mr. Thibodeau has a bachelor's degree in business management from Université du Québec à Trois-Rivières and an MBA from Université du Québec à Montréal. He also holds the Fellow, Institute of Canadian Bankers designation.
Mr. Thibodeau is actively involved with community service, including sitting on the board of Canadian Cancer Research Society and serving as honorary president of the Canadian Red Cross 2013 gala fundraising event in Quebec. He is an Associate of the Asper School of Business in Manitoba, on the board of directors of Manitoba's Bilingual Trade Agency (ANIM) and the St. Boniface Hospital, and served as chair of the board of the Royal Winnipeg Ballet.
Victor T. Thomas
Victor Thomas is the President and CEO of the Canada-India Business Council, the key bi-national link for businesses between Canada and India. He previously held the position of Vice-President, Prairie Region, Asia Pacific Foundation of Canada. He has worked with high growth private sector companies in Canada and Australia with reach to India, China, South East Asia, USA, and the UAE over his career.
For close to 20 years, he has held various leadership roles including Chair of the Banff Forum, Vice-Chair of SaskEnergy, and Chair of the Regina & District Chamber of Commerce. He currently serves as Chair of CARE Canada's Board of Directors and sits on the CARE International Council. He is Chair of Saskatchewan's Innovation Place, a director emeritus of the Rideau Hall Foundation Board of Directors, and is a member of Canada's Future Skills Centre Advisory Board. Victor was a Group Co-Chair of the 2012 Governor General's Canadian Leadership Conference and served as a Regional Co-Chair for the 2015 Conference.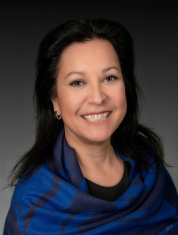 Gina Wilson
Gina Wilson was appointed as Deputy Minister, Diversity and Inclusion and Youth, and Senior Associate Deputy Minister for Canadian Heritage on January 27, 2020.
She is also the Deputy Minister Champion for Indigenous Federal Employees.
Ms. Wilson was appointed as Deputy Minister for Women and Gender Equality, formerly Status of Women Canada, on May 23, 2017, where she led the creation of the new department and ensured that GBA+ is fully instituted in government.
In 2019, Gina was appointed as Deputy Minister, Public Safety Canada and returned to the Department for the third time.
Gina Wilson is Algonquin and began her career in her First Nation community of Kitigan-Zibi as Executive Director of Health and Social Services. She joined the Federal Government in 1996 and held several senior executive positons at several departments including the Privy Council Office, Aboriginal Affairs and Northern Development Canada and Employment and Social Development Canada.
Gina is the recipient of the 2020 Indspire Award for her leadership and her life-long work on Indigenous issues and supporting Indigenous employees.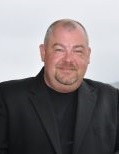 Sean Wiltshire
Sean Wiltshire hails from Newfoundland, but is rarely there, as an award-winning diversity expert and international speaker. Sean has been working with businesses, crown corporations, governments, and communities to help them diversify their workforce and be more innovative. From St. John's to Bombay, from Vancouver to Kathmandu Sean has been helping audiences see diversity as part of a business solution.
Professionally, for the last 26 years Sean has been the Chief Executive Officer of Avalon Employment Inc (AEI). – An employment agency for individuals with disabilities. Sean has also build a large social enterprise that does over $5 Million Dollars a year in payroll for other not for profits and local businesses.
Sean is a past President of the Provincial Regional Economic Development Association and was a member of the Ministerial Committee on Regional Renewal for the Government of Newfoundland & Labrador.
Sean has also been a member of two Federal Ministerial Advisory Committees; is an Alumnus of The Governor General's Canadian Leadership Conference (2000), and currently is a member of the National Executive Board.
In 2017 Sean was at the United Nations in Vienna; Austria to accept the "Zero Project Award" as part of the team From York University working on employment and diversity issues in South East Asia.
Sean's commitment and vision has been celebrated with numerous awards and accolades, including being named one of Atlantic Canada's Top 50 CEO's by Atlantic Business Magazine, and nominated for the Top 40 Under 40 in Canada.
As well as being the inaugural recipient of the Canadian Association of Supported Employment's "Wiltshire Award of Excellence in Supported Employment"; an award named in his honour.