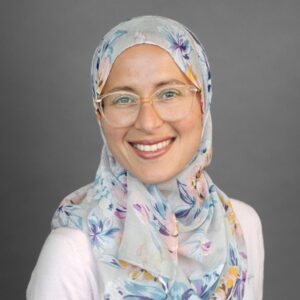 Amira Elghawaby
Journalist and Human Rights Advocate
Toronto Star
Ottawa, Ontario

Amira Elghawaby is a journalist and human rights advocate. She is currently a contributing columnist for the Toronto Star and PressProgress. Amira is a frequent media commentator on equity and inclusion and delivers keynote presentations and tailored workshops for a variety of audiences. Amira recently joined the Canadian Race Relations Foundation where she is the Director of Programs and Outreach.
Prior to that, Amira worked in Canada's Labour movement in communications and human rights. She also previously spent five years promoting the civil liberties of Canadian Muslims at the National Council of Canadian Muslims (NCCM) between 2012 to the fall of 2017. Amira has had an extensive career supporting initiatives to counter hate and to promote inclusion, including as a past founding board member of the Canadian Anti-Hate Network and past board member at the Silk Road Institute. She currently serves as a Commissioner on the Public Policy Forum's Canadian Commission on Democratic Engagement.
Amira was a writer-in-residence at the 2019 Literary Arts Residency at the Banff Centre for Arts and Creativity. Her 2019 TEDXOttawa talk is titled "Multiculturalism: Worth Defending" Amira obtained an honours degree in Journalism and Law from Carleton University in 2001.