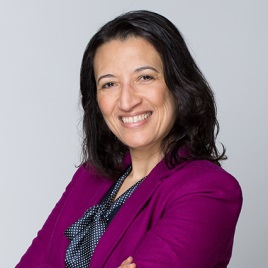 Mounia Benalil
Advisor, Development and Strategic Initiatives
PROMIS – Aid to immigrants and refugees
Lachine, Quebec
Mounia's personal interests range from female economic empowerment and participatory democracy to business volunteering, sports and scriptwriting. Her professional interests demonstrate a passion for producing structure-creating projects for the community by applying knowledge in the social sciences to major societal challenges, notably diversity, inclusion and parity, as well as international mobility, participation by immigrants in territorial development, and open innovation. Her recent achievements include devising the establishment of a living lab in entrepreneurship at PROMIS Immigration (2017-2019) and the production of a major survey titled Immigration, régionalisation et écosystème entrepreneurial au Québec for the Coalition of the Young Chambers of Commerce in Québec (2019).