March 2017 – Alumni Newsletter
Welcome
We hope all of our alumni's 2017 is off to a tremendous start! We would like to remind fellow alumni to please register for the upcoming two-day Alumni program to be held June 15-16 in Ottawa-Gatineau. GGCLC alumni members were sent an email on February 1 announcing the details. All Conferences are special but 2017 has additional significance. It is the 10th GGCLC, and it takes place during the 150th anniversary of Confederation.
There are space limitations for this program so we strongly advise all interested Alumni to register for these events before the end of March. The sign-up form can be found here. The program cost is $250 and payment can be made via PayPal. The cost includes all Alumni events, two lunches and the June 15 evening reception. Your registration will be complete only when payment has been made. Your Board of Directors is offering assistance with the program fee of $250 for Alumni coming from the North and facing high travel costs. Please contact us by return email should you wish to inquire.Please note that this is a flat fee for all events; single-day rates are not available.
We would like to thank everyone who submitted the content for this issue of the newsletter. All alumni are encouraged to submit information for publication by emailing new items and photos to Zachary Weeks (2012 GGCLC) at zachary.weeks@leadershipcanada.ca.
Please remember as well that all alumni have access to the Alumni Website and Database. If you require password assistance please contact info@leadershipcanada.ca.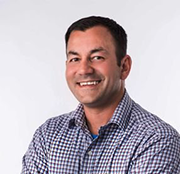 Congratulations to Ranj Pillai (2012) who was recently appointed as Yukon's Deputy Premier. Ranj also carries the responsibility of being Minister of Energy, Mines and Resources, Minister of Economic Development, and Minister responsible for the Yukon Development Corporation and the Yukon Energy Corporation. All of those files fit his experience.
Having an extensive background in working tirelessly with First Nations as well as collaborating with respected and influential business leaders in the region will ensure success in his new role that will oversee the Yukon economy.
Read More
The 2015 GGCLC has led to the birth of a new company, with offices in Fredericton and Vancouver. Keith McIntosh (2015) was so inspired by the need for employment for Indigenous communities, both from his discussions with fellow NB alumnus Denis Carignan (2015) and from visits to Indigenous communities as part of Quebec 1 that they have joined forces to create a new software testing company called PLATO. Denis has taken a leave of absence from his senior executive position with Indigenous and Northern Affairs Canada to become president of Plato, and Keith remains the owner, which over time, will become majority Indigenous owned.
The team at PLATO has already 30 Indigenous people already trained and hired as software testers, and plan to have another 30 people trained and hired next year.
Read More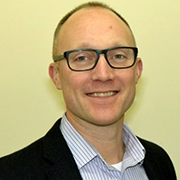 Tom Vair (2015) Effective October 11th, 2016, the City of Sault Ste. Marie approved the hiring of Tom to serve as the Deputy Chief Administrative Officer (DCAO) – Community Development and Enterprise Services. He will oversee municipal operations provided through building, planning and enterprise, and community development services.
Read More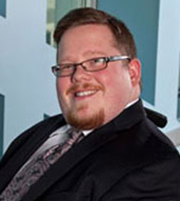 2017 has started off as a big year for Zachary Weeks (2012). On February 9, 2017, Zachary met with the Honourable Carla Qualtrough (who is responsible for crafting the country's first national accessibility legislation and other provincial champions from across the country for the final round table consultation on the upcoming Federal Accessibility Legislation.
During the full day meeting, Zachary was also asked to be a representative for Prime Minister Justin Trudeau's Youth Committee as a result of his work for persons with disabilities.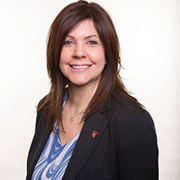 Lauren Small (2012) will compete in the 20th Maccabiah Games in the half marathon as part of Team Canada this summer in Israel. This milestone follows on the heels of an epic climb up Mount Terry Fox in Valemount, British Columbia this past September with the Fox family. Scaling more than 8000 feet and a total of 11.5 hours, Lauren joined hikers from Ontario, Quebec, Alberta and BC, who all came together to continue the dream for a world without cancer. In honour of her achievements, Lauren was named one as one of five Concordians making the world a better place.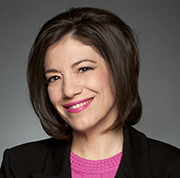 Professor Pascale Fournier (2015) Pascale, Full Professor in the Civil Law Section at the University of Ottawa and Research Chair in Legal Pluralism and Comparative Law, is elected as a member of the 2016 cohort of the College of New Scholars, Artists and Scientists of the Royal Society of Canada (RSC). Her induction to this prestigious national institution was officialized during a ceremony held on November 18th 2016, in Kingston, Ontario. Professor Fournier had the pleasure of joining approximately eighty newly-elected RSC members whose notable realisations in the areas of research, arts and science are honoured this year.
Read More.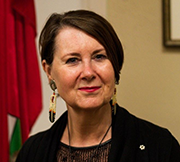 Marilou McPhedran (1983) was one of twenty-one new senators appointed by Prime Minister Justin Trudeau in the fall of 2016. Marilou is a lawyer and human rights activist and co-leader of the Ad Hoc Committee of Canadian Women on the Constitution, a grassroots movement in the early 1980s that successfully campaigned for stronger equality rights provisions in the Charter of Rights and Freedoms.
Marilou is also currently a professor at the University of Winnipeg's Global College.
Read More
Desiree McGraw (2015) who was named one of Canada's 100 most powerful women by the Financial Post in 2014 and served as senior policy advisor to former Prime Minister Paul Martin was also recognized.
Read More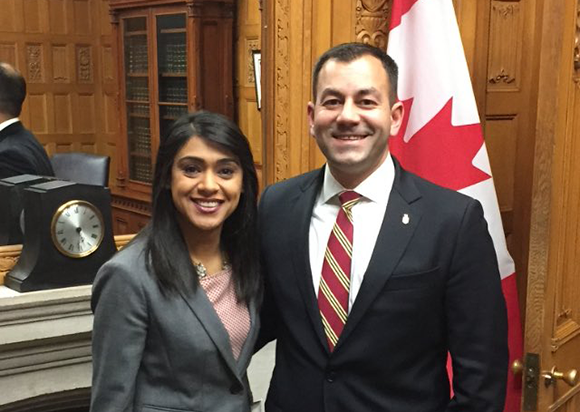 Six questions with Ranj Pillai (2012)
Deputy Premier, Government of Yukon
Within less than 12 months, you went from Yukon resident to Deputy Premier with responsibility for the economy, how has your life changed?
There has been significant change in my life this past year. My new role requires constant focus, and it's more about a lifestyle than a job or an occupation. Compared to my previous roles, I'm finding the everyday pressure and pace at which I work much more intense. Right now, Yukon's economy is rated the worst in the country so there are many expectations for the economic development department to help identify ways to diversify our economy, while also strengthening areas that have historically been economic drivers. As Minister of Energy, Mines and Resources and Minister responsible for the Yukon Development Corporation and Yukon Energy, there is the added complexity of trying to provide the necessary leadership to identify and build infrastructure to fuel economic growth. These tasks inevitably lead to long and demanding, but also extremely exciting days. In this early part of the journey, I find myself waking up each day feeling humbled that I've been given the opportunity to take on these important responsibilities for Yukon.
What motivated you to run for political office in the first place?
I've always been interested and engaged in the political space in many different capacities, from student council in High School to nonprofit boards, school council and municipal government. I've worked on the strategy side of politics for many years, and based on the current political landscape in Yukon, I decided it was the right time to put my name forward for the Yukon Legislative Assembly. I felt that if I was successful, this would be the optimal time to work with First Nations leaders, the federal government and municipal governments to bring about dramatic change in Yukon. I saw the opportunity for respectful partnerships and innovative ways of approaching our shared economy, and I wanted to participate in building that future.
As a senior political leader, and the first visible minority elected in Yukon, do you feel you have any special responsibilities?
I feel my greatest responsibility is to provide an example for individuals coming from diverse backgrounds. I want them to know that with hard work and focus no goal is unachievable, whether they are aiming to make an impact in the corporate world or public life. I am proud that I had the opportunity to table and champion the first anti-racism and anti-discrimination by-law north of the 60th parallel in Canada during my time in municipal government. I will always champion the fair and equal treatment of all people.
Did the GGCLC experience motivate you to move from business into politics, and did it help prepare you in any way?
Actually, it was the opposite. After my GGCLC experience, I decided to take a break from politics and focus on building my capacity as a leader in a corporate setting. I took time to delve into some entrepreneurial ventures in the areas of private equity and mining. The GGCLC did, however, help prepare me for the work I do now. The conference gave me insight into how to perform in a senior leadership position in an effective and sustainable way. Having the ability to watch our 2012 conference chair, Annette Verschuren, day in and day out provided a unique set of lessons. During the 2012 conference, I learned that the chair and I grew up no more than an hour apart from each other, with the same rural Canadian childhood experiences and challenges. Learning this gave me confidence and motivation to take on bigger risks than ever before.
What advice do you have for GGCLC alumni who may be thinking about pursuing political life?
Think long and hard about the challenges and opportunities you will face, and consider that your private life will no longer be your own. Spend some time really contemplating what this means. You also need to come to terms with the fact that no matter how hard you work, you will have to sacrifice time and experiences with the people you are closest to. After reviewing the magnitude of this, if you still feel it's the right path give me a call and we'll have a coffee before you make your final decision.
What was the most memorable part of the 2012 conference for you?
I'll never forget walking into the closing dinner, with such a strong sense of pride for what our ON 2 team had accomplished. As we sat and ate together that evening, I remember looking out at the breathtaking backdrop of Parliament Hill, and feeling so lucky and connected to this amazing country we have the privilege to call our home.
Help Wanted
As conference Alumni move jobs we sometimes lose touch with their email addresses. If you have contact information for any of the following Alumni could you please send to info@leadershipcanada.ca.
Take a look at the
Missing Alumni List
Send Us Your News
If you want to share information with Conference Alumni please email your news to newsletter editor Zachary Weeks at zachary.weeks@leadershipcanada.ca. Photos are welcome too.
Alumni Show Clear Interest in Alumni Association, Programming
The GGCLC survey of its Alumni earlier this year showed a very strong interest in a unique Alumni programs across Canada, including a formal Alumni association. In total, 82% of those who responded to survey said they were very interested (39%) or somewhat interested (43%) in forming an Association. Those who attended the Conferences in recent years (2012 and 2015 in particular) showed the strongest interest (over 90%). In total, 65% of Alumni respondents said there were very willing (15%) or somewhat willing (50%) to help fund an Association with dues or personal donations.
Almost all Alumni – regardless of whether they are interested in a formal Association – showed very strong interest in organized Alumni events at the closing plenary of the 2017 Conference, with 89% saying (58% strongly) they would like to attend a day organized for Alumni with speakers and round tables, and 86% saying they were interested in a dinner or reception for alumni.