June 2016 – Alumni Newsletter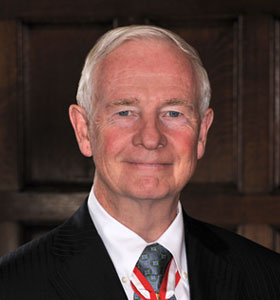 His Excellency the Right Honourable David Johnston, Honorary Chair
Donald Lindsay, Chair of the GGCLC
Welcome
It is full speed ahead for GGCLC 2017! The Conference opens in Whistler, BC, on June 2 and closes in Ottawa-Gatineau on June 14-16. There will be at least 250 members in total. Application information is available on the conference website. Also on the website is the expanding list of sponsors from business, labour and government. The 2017 Conference prospectus can be found here. A full alumni program will take place in Ottawa-Gatineau over June 15-16. Detailed information will be sent to all alumni in the near future. Regional committees are actively engaged across the country and if you would like to get involved please see the contact information for all Regional Chairs is at bottom of the newsletter.
We would like to thank everyone who submitted the content for this issue of the newsletter. All alumni are encouraged to submit information for publication by emailing new items and photos to Zachary Weeks (2012 GGCLC) at zachary.weeks@leadershipcanada.ca.
Please remember as well that all alumni have access to the Alumni Website and Database. If you require password assistance please contact info@leadershipcanada.ca.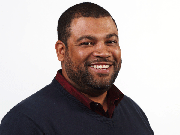 The GGCLC would like to congratulate Jason Maclean (2015) who was recently elected President of the Nova Scotia Government and General Employees Union.
Read More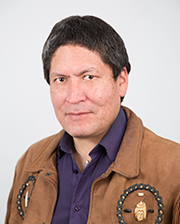 Ken Paul (2004) is inviting a discussion on forming an Aboriginal caucus of GGCLC alumni. "In recent years, there have been a number Indigenous issues that have become high profile for all Canadians such as Murdered and Missing Indigenous Women, the Truth and Reconciliation Commission, youth suicide, and access to clean water. These and many other issues will very likely come up during the study tours. As a past participant who benefited from the GGCLC experience, I want to ensure the Indigenous delegates for 2017 and beyond get the most out of their experience, and are able to prepare themselves and feel supported if they are confronted with sensitive and emotional issues. I am wondering if there is interest in supporting this." Anyone wishing to get involved is asked to contact Ken directly. Ken is Director of Fisheries and Integrated Resources for the Atlantic Policy Congress of First Nations Chiefs. He can be reached at ken.paul@apcfnc.ca.
Johanna Read (2004) has made a major career change. After almost 20 years with the Government of Canada, her position was downsized and she responded by pursuing her retirement dream at the age of 43: travel writing. In the recent past Johanna has been to every continent except Antarctica to research and write stories for Canadian and international publications. She's somersaulted with sea lions in Galapagos, wrote about visiting the Bardo Museum in Tunisia a month after the terrorist attack, and profiled a Cambodian monk who is saving young women from poverty.
Johanna's enthusiasm for travel has evolved into a passion for responsible tourism. She helps travellers, tourism commissions and businesses better understand how their decisions can protect or endanger a destination's culture, economy and environment. This new advisory service may be the perfect combination of Johanna's passions for public service, travel and leadership. Are you a traveller, armchair or otherwise? Links to all of Johanna's published stories can be found at www.TravelEater.net.
Lekan Olawoye (2012) Successfully brought together some of Canada's cream of the crop when it comes to young leaders and innovators for The National Youth Leadership & Innovation Strategy Summit. "We have a national system to develop hockey players in this country," he says. "We need that same level of intentionality to develop young leaders and innovators in Canada." Olawoye told The Toronto Star. The summit was held on April 29th and 30th where he was able to snag the nation's youngest Premier, 34 year old Brian Gallant to deliver the keynote address as well as Navdeep Bains, 38, the federal minister of innovation, science and economic development, among others.
Read More
Peter Johnston (2015) will be sworn in as Grand Chief of the Council of the Yukon First Nation later this month during the Council of Yukon First Nations general assembly. It's being hosted by the Little Salmon/Carmacks First Nation at Airport Lake, June 28 to 30.
Read More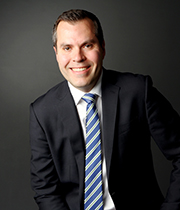 Geoff Wright (2012) was recently announced as the new Commissioner of Transportation and Works for the City of Mississauga. Geoff will lead one of the City's largest departments responsible for transit, works operations and maintenance, transportation and infrastructure planning, engineering and construction, enforcement and the construction of the Hurontario Light Rail Transit (HRLT) project.
Read More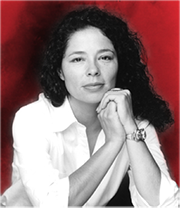 Sandra Laronde (2008) will curate a Sesquicentennial Signature Music Initiative for the Toronto Symphony Orchestra for Canada's 150th celebration in 2017.  Sandra is Founder and Artistic Director of Red Sky Performance, Canada's leading Indigenous performing arts group, and the director of Indigenous Arts at The Banff Centre.
Sandra has an Honours BA from the University of Toronto and an Honorary LL.D. from Trent University. She is originally from the Teme-Augama-Anishinaabe (People of the Deep Water) in Temagami, northern Ontario.
Rany Ibrahim (2015) was honoured and recognized with the Nova Scotia Volunteer of the Year Award presented by the Honourable J.J. Grant, Lieutenant Governor of Nova Scotia, Premier Stephen McNeil. His citation reads: "Rany is an immigrant to Canada and has used his own experience to assist others, both immigrants and non-immigrants. Rany contributes his energy, organizational skills, and inspired writing and public speaking abilities to help others. He creatively uses his social media savvy to raise awareness on refugee issues. He is passionate about building a vibrant diverse Halifax. Thank you, Rany."
Read More.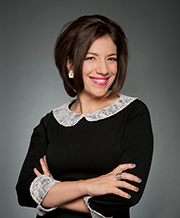 Professor Pascale Fournier (2015) an internationally recognized authority on legal pluralism and women's rights, has received the prestigious Gloire de l'Escolle medal, which is the highest prize awarded by the Association des diplômés de l'Université Laval. The award highlights Laval alumni who honor their professions and are role models for future graduates. In 2016, Pascale also has received the Capital Educators' Award 2016, awarded by the Ottawa Network for Education (ONFE), and a distinguished place on the "Wall of Distinguished Graduates" of CEGP Garneau.
Pascale is a Full Professor at the Civil Law Section of the University of Ottawa and Research Chair in Legal Pluralism and Comparative Law. The author of approximately 40 academic publications, she also serves as Commissioner for the Quebec Human Rights and Youth Rights Commission (CDPDJ).
2008 Alumni and 2015 Northern Ontarion regional chair Andrew Dale of Sudbury is leading an effort to build a new arena and events centre in his home town.
Read More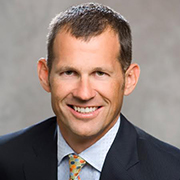 Congratulations to Timothy Thompson (2012) who was awarded the Alumni Student Engagement Award from the McGill Alumni Association at its annual honours and awards dinner. on May 10, 2016. Each year the McGill Alumni Association recognizes alumni, friends, students, faculty and staff whose commitment has had a significant impact on alumni life, the University and/or the community.
Scott Ferguson (2000) recently moved to New York after being named as the new Chief Executive Officer of World Trade Centers Association, Inc. Scott has left his post as the CEO of Halifax's Trade Centre Ltd.
Read More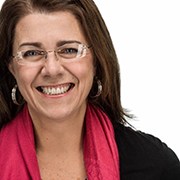 Patti Balsillie (2008) is the first Chair of the Arctic Inspiration Prize (AIP), a charitable trust supported by the Rideau Hall Foundation. The AIP recognizes and promotes the extraordinary contribution made by teams in gathering northern knowledge and applying this knowledge to real world applications for the benefit of the Canadian Arctic, Arctic Peoples and therefore Canada as a whole. For further info visit www.arcticinspirationprize.ca or www.pattibalsillie.com.
Patti also co-chairs the Board of Governors for the Yukon College, and is helping lead the transition from a College to a University. Starting a management consulting practice shortly after completing her GGCLC experience, Patti has grown a diverse business, providing leadership in tourism, community and non-profit strategy and development. In 2013 she became an authorized trainer and supplier to Destination Canada's marketing segmentation program, Explorer Quotient and has presented on tourism and visitor experience development in the Yukon, British Columbia, for Canada and internationally.
Michael Hale (2008) writes: "Just thought I'd point out the high water mark for Yukon with GGCLC Alumni. Right now, the Grand Chief, Minister of Energy, Mines and Resources, Chief of Staff to Premier, Executive Director of largest self-governing First Nation (and political candidate), the DM of Justice, the DM of Community Services, the President of the Yukon Federation of Labour, and the Executive Director of the second largest First Nation are all GGCLC Alumni. Not a bad program, apparently."
Manitoba Meet and Greet A Success
On June 1, potential 2017 participants had the opportunity to speak to Alumni from various conferences and from various sectors on their experiences with the conference. Thank you to the event organizers and MNP LLP for kindly hosting the evening.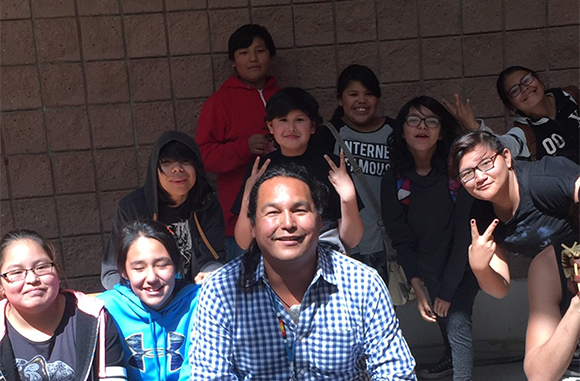 Six questions with Jeff Horvath (2012)
Principal, Tsuut'ina High School
What is your current role as an educator?
I am the principal of Tsuut'ina High School on the Tsuu'tina First Nation, neighbouring Calgary, Alberta.
Why did you decide on a career in education?
When I was younger, I remember wanting to enter a field that helps people. In particular, Indigenous people. I realized that I was good with developing relationships. Education emerged as a field that I could pursue that met my passion and my strengths. Also, my mother was a teacher. She attended St. Mary's Residential School in Kenora, Ontario. She left with a grade 3 education after years of abuse and neglect. For my childhood, my Mom cleaned houses. This was one of the skills she developed at her school. When I was in grade 7, she went back to school to upgrade. She finished her high school in 4 semesters and went on to the University of Calgary where she completed a degree in English Literature and then an Education degree.
She was my inspiration because I believe that for First Nations people to heal, education is the key. Education is the way for our people to achieve a 'good life'. This 'good life' means different things to different people, but overall we want healthy people and healthy families in our communities. It is an exciting time in Indigenous education and could be very well be one of the most important issues in our country. All Canadians must learn about the treaties as well as the legacy of residential schools. Understanding that we are all treaty people and the true history of our nation is the only way true reconciliation can occur.
What kind of leadership skills are required leading a school that focuses on First Nations children?
The greatest leadership skill I need is the ability to build healthy, trusting relationships with students and families. Given the history of residential schools, many families have a strong distrust of educational institutions. Our schools today have come a long way from residential schools (most at least) but there is that lingering bad feeling. The Residential School experience was intended "to kill the Indian in the child" but what it really did was "kill the child in the Indian" and we've been dealing with the fall-out of this dark chapter ever since. I see the legacy everyday as our children get off the bus. However, despite the headlines we have to remember that we are in a renaissance for Indigenous people. There are so many of us who have healed or never experienced trauma (though I have not met too many who have not) that are leading and enjoying "a good life". If we have families, the hope that the vicious cycle ends with our children and their futures as the country gains a better understanding of why the things are the way they are. Everyone has a role in reconciliation.
Do you think the children at your school believe they have the same opportunities to fulfill their dreams as other kids in Canada?
That's a challenging question because as an educator I want them to believe that yes, they have the same opportunities. But if you look at the history, the statistics, the chronic under funding and the social conditions that many of our young people face, I have a hard time believing this. We know many of our young live in poverty which is harmful enough, but combined with institutionalized racism on many fronts, the future is full of challenge. It's difficult for our young people to have hope when we live in a society where we are too often judged by our race as well as the incorrect assumptions mainstream Canadians have about Indigenous rights, history and experience. We are not there yet. Many of us are, but not the amount that should be there.
Did your experience with the Leadership Conference provide you with any particular skills or insights that have helped you advance your career?
The conference inspired me to take on this challenge. To lead an Indigenous school as an Indigenous leader is an important role at this point in our history. I am honoured that the community has entrusted me to take care of their young people's education. We know that their education is a critical component of the foundation of their lives and their journey. It is important work. The conference exposed me to leaders that are in exciting times in their careers. I gained much insight by the conversations and experiences we shared. The people we met on our tour shared their wisdom and life lessons that I use to this day. It was a powerful experience that will help me on my career path for the rest of my life.
How can the conference and its alumni help advance the process of reconciliation between First Peoples and the majority culture?
Building knowledge and some common ground will help with reconciliation. To understand the complexities of our nation's history between indigenous and non-indigenous Canadians is important for us to move forward. The conference gives leaders, often in key decision making roles in their organizations, some insight into this topic. Ensuring more Indigenous leaders attend the conference – up to 50 in 2017 – also is a major step forward. Building dialogue and shared understanding is critical in reconciliation and the GGCLC provides an important venue for this learning and this experience.
Help Wanted
As conference Alumni move jobs we sometimes lose touch with their email addresses. If you have contact information for any of the following Alumni could you please send to info@leadershipcanada.ca.
Take a look at the
Missing Alumni List
Conference Planning
Conference applications are now being accepted!
If you know of emerging leaders who would benefit from the GGCLC experience, applications are now available online at www.leadershipcanada.ca.
Send Us Your News
If you want to share information with Conference Alumni please email your news to newsletter editor Zachary Weeks at zachary.weeks@leadershipcanada.ca. Photos are welcome too.
Alumni Show Clear Interest in Alumni Association, Programming
The GGCLC survey of its Alumni earlier this year showed a very strong interest in a unique Alumni programs across Canada, including a formal Alumni association. In total, 82% of those who responded to survey said they were very interested (39%) or somewhat interested (43%) in forming an Association. Those who attended the Conferences in recent years (2012 and 2015 in particular) showed the strongest interest (over 90%). In total, 65% of Alumni respondents said there were very willing (15%) or somewhat willing (50%) to help fund an Association with dues or personal donations.
Almost all Alumni – regardless of whether they are interested in a formal Association – showed very strong interest in organized Alumni events at the closing plenary of the 2017 Conference, with 89% saying (58% strongly) they would like to attend a day organized for Alumni with speakers and round tables, and 86% saying they were interested in a dinner or reception for alumni.
The GGCLC Board of Directors will be announcing news very shortly of unique Alumni programing for the closing plenary in Ottawa-Gatineau, June 15-16, 2017.