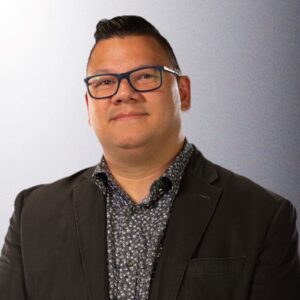 Jada Yee
Senior Director, Business Development
FHQ Developments
Regina, Saskatchewan
Jada, 40 year old who is a member of Wood Mountain Lakota First Nation in Southern Saskatchewan and Chinese Heritage. He is the Senior Director of Business Development for the FHQ Developments in Regina and has held previous Senior Leadership roles within the gaming industry, where he was named Top 40 Under 40 in the world. He is a part-time Professor for the First Nations University of Canada, where he specializes in leadership and gaming. He volunteers his time as a member of the Board of Police Commissioners for the Regina City Police. He hopes to attends this conference to expand his mind and to help make this nation a better place for his wife and 4 children.