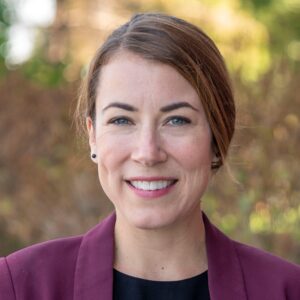 Emily Woods
Director, Communications
Environment and Climate Change Canada, Government of Canada
Chelsea, Québec
Emily's career has taken her from coast-to-coast-to-coast, where she has served in the Governments of Alberta, British Columbia, Nunavut and Canada, as well as an Indigenous organization. Drawing on this pan-Canadian experience, Emily works to foster a deeper understanding of the opportunities and challenges of each region to help inform and strengthen government decision-making and communications. Emily currently serves as the Director of Climate Change and International Communications for the Government of Canada. She is passionate about informing and inspiring Canadians and the rest of the world, about our generation's greatest challenge: climate change. Emily loves being outdoors and can often be found cross-country skiing in Gatineau Park.