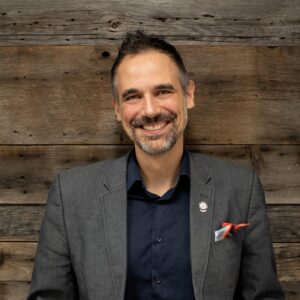 Steve Trinque
PCC Certified Management Coach
ICF/NOVA/CoachingOurselves
St-Jean-sur-Richelieu, Québec
Committed entrepreneur, trainer, speaker/facilitator, and ex-entrepreneur in the field of technology and marketing for 25 years. Since Steve sold his business to his successor, he has worked as a certified executive coach and senior management consultant to management teams.
Thus, Steve helps organizations to catalyze their full team potential, thanks to his talents as a coach and communicator, concerned with authenticity and efficiency, to create a more prosperous and more human world. Living near Montreal, father of two wonderful teenagers, he is passionate about cycling, motorcycling and the outdoors.