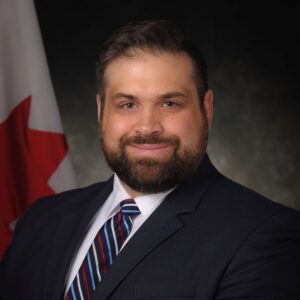 David Thompson
Chief Executive Officer / Director General
Canadian Forces Housing Agency – Department of National Defence
Ottawa, Ontario

As CEO, Canadian Armed Forces Housing Agency (CFHA), National Defence, David is rewarded by contributing to the quality of life of Canadian Armed Forces members and their families, and proud to have led CFHA to the Platinum Level for the Excellence, Innovation, and Wellness Standard from Excellence Canada. An avid learner, David enjoys connecting various subjects to common purpose. He has a Professional in Critical Infrastructure Protection (PCIP) designation, Master of Infrastructure Protection and International Security, MA., Defence Management and Policy, and BA., Economics Honours. David enjoys experiencing new places and cultures and supporting rugby communities; having represented Canada.