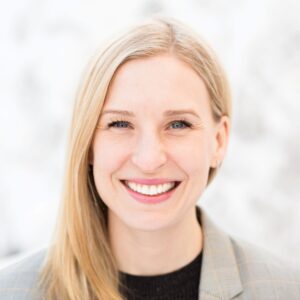 Karin Taylor
Director, Legal Division
Government of the Northwest Territories
Yellowknife, Northwest Territories

Karin is a public sector lawyer living and working in Yellowknife. She came to the North in 2008 and despite her best intentions at a 2-year plan, never left. She has worked in a number of areas of the law, including the private sector, Federal Government, and Legal Aid. Karin has spent the last 8 years with the Government of the Northwest Territories, focusing on litigation. She transitioned to a Senior Management role as Director of the Legal Division in 2020. Karin has been involved in a number of community organizations both in Yellowknife and beyond. She currently serves as a member of the Executive for the Law Society of the Northwest Territories. She also has a passion for sport, adventure, and the outdoors. She spends most of her free time at the cabin with her husband and two young children.