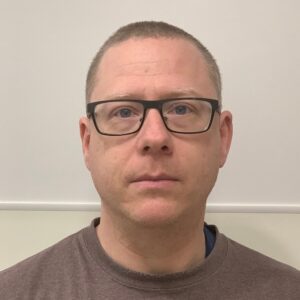 Jeffery Sweet
President
International Brotherhood of Electrical Workers 2038
Regina, Saskatchewan
Jeff is an Electrician, Cook, Father of three beautiful daughters, Husband to Allison, President of IBEW Local 2038, self-professed policy wonk and full-time defender of workplace rights and protections. Jeff's career path to this point has been rife with sharp adjustments. Starting an apprenticeship as a cook (receiving his IP Red Seal). Jeff soon migrated to construction and took up the tools of an Electrician. Currently sitting as President of IBEW 2038, Jeff has immersed himself in the politics of working men and women. The result of this immersion has Jeff volunteering his time as a Board member for Saskatchewan Apprenticeship, Board member for the SCSA, Political Action on behalf of the Saskatchewan Building Trades (SPB & CTC) and many other time consuming Worker and construction advocacy roles.