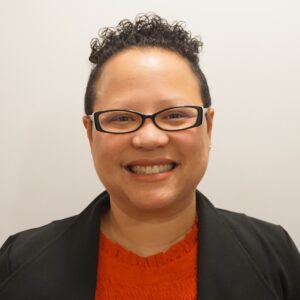 Vanessa Stoby
Communications/Political Action and Excellence in Education Officer
Ontario Secondary School Teachers Federation – District 16
Toronto, Ontario

Vanessa's strong interest in equity and diversity issues led to the achievement of her Master of Education from the University of Toronto in the department of Curriculum, Teaching and Learning. Those same interests helped her establish organizations in her high school for fostering the understanding of equity issues and helping underserved and marginalized students. At the Provincial union, Vanessa sits on the Equity Advisory Work Group and has designed and facilitated workshops in the area of equity, such as racial justice. In her current role as the Political Action/Communication Officer for the district union, Vanessa continues to defend public education.