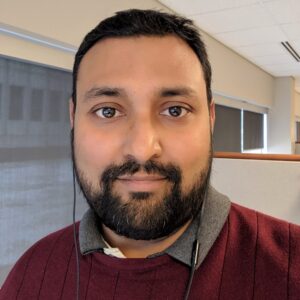 Suresh Soundararajan
Director, Downstream Strategic Planning
Suncor Energy Inc.
Calgary, Alberta
As a chemical engineer and a leader, Suresh interests address how the Oil & Gas industry can most effectively balance growing energy demands with climate change and digital innovation. As an immigrant and as a parent of two daughters, he works to create an equal-opportunity world where men and women can bring their best-selves to work each day, to meet growing societal needs and global challenges. Over the last 21 years in Canada, Suresh have built a successful home and career.
Growing up in a third-world nation, he has witnessed first-hand the struggle for children's education and healthcare. Giving back to underprivileged kids, especially girls, via non-profit charitable organizations.