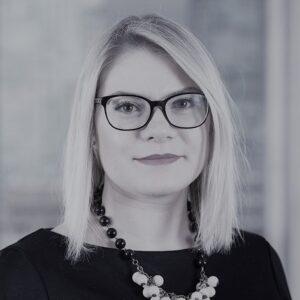 Evguenia Rolzing
Vice President, Infrastructure
Ernst & Young Orenda Corporate Finance
Toronto, Ontario

Evgenia is a Vice President in an Infrastructure Advisory group at a global consulting firm with over ten years of experience advising public and private agencies on the development of key infrastructure assets in sectors of healthcare, transport and transit, energy and technology both in Canada and abroad. Evgenia is an active member of several networks aimed to improve gender equality and women's rights in Canada and has worked on international development projects in this field in Brazil and East Africa. Evgenia enjoys diving and biking around the world.