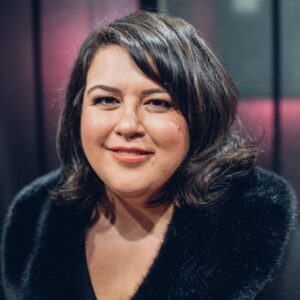 Karen Restoule
Associate Chair
Ontario Parole Board
Dokis First Nation, Ontario

Karen is modernizing administrative justice as Alternate Executive Chair at Tribunals Ontario. Previously she led the Justice Sector at the Chiefs of Ontario after starting her career in criminal justice and correctional services. Karen co-founded BOLD Realities, working to advance the industry-Indigenous relationship.
In 2018, they partnered with Canadian Roots Exchange and TakingITGlobal to launch www.whose.land, a web-based mobile app designed to equip users with information about Indigenous territories.
Karen is a graduate of the University of Toronto and University of Ottawa's Programme Common Law Francais. Outside of professional commitment, she can be found floating up the river on a pontoon boat with family at home in Dokis First Nation.