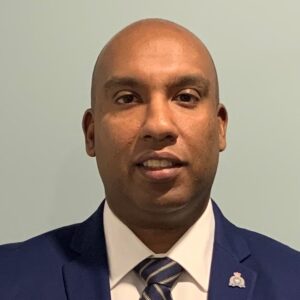 Deepak Prasad
RCMP Officer
Royal Canadian Mounted Police Nova Scotia
Lakeside, Nova Scotia
Deepak loves to boat, ATV, cheer on the Vancouver Canucks, learn about new things, and volunteer with his dog, Fin. He is currently posted to Halifax as an RCMP Officer and assigned to the Wellness Unit. He is an Honorary Aide-de-Camp to the NS Lieutenant Governor, a Commissioner with the NS Human Rights Commission, and a board member for various non-profit organizations such as the Duke of Edinburgh International Awards (NS). He has represented the RCMP at Buckingham Palace and has received a number of honours including the Sovereign's Volunteer Medal and commendations for bravery, leadership, life-saving, and excellence in policing.