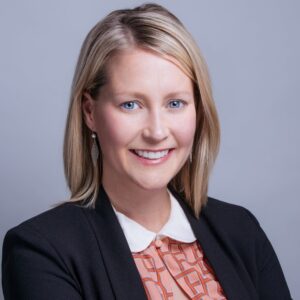 Ashley Power-Stack
Senior Manager
Power & Associates Chartered Professional Accountants
St. John's, Newfoundland and Labrador
As a second-generation entrepreneur, proud Atlantic Canadian, CPA, Chartered Business Valuator, and MBA, Ashley hopes to make a meaningful contribution to the discussion. Currently, she is serving a second term as Chair of the Bowring Park Foundation Inc. and is the Treasurer/CFO of NL's governing political party. Ashley is a recent recipient of CPA-NL's Early Achievement Award, having demonstrated a significant commitment to the profession or the community. With four left to explore, she aims to visit each province and territory before turning 40. Ashley is married to Sean and together they are raising three beautiful kids, and a rescue husky from Hopedale, Labrador.