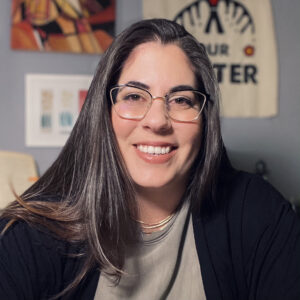 Amara Possian
Canada Campaigns Manager
350.org
Toronto, Ontario

Amara is a campaigner, educator, and facilitator with over a decade of experience building thriving organizations and helping people take collective action. She's a Professor in Seneca College's Government Relations program and leads Canada campaigns at the global climate movement organization 350.org.
She has led some of Canada's most impactful people-powered campaigns, using digital tools to engage and mobilize hundreds of thousands of people to win on issues and change governments. An experienced designer and facilitator, she has trained and coached thousands of activists around the world.
Amara is passionate about building political and grassroots leadership in order to tackle climate change, racism, and inequality. She loves good stories, especially when shared over a recipe from her Nana's handwritten Armenian cookbook.