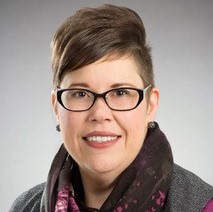 Pamela Osmond-Johnson
Associate Dean, Students Services and Undergraduate Programs
University of Regina
Regina, Saskatchewan
Pamela Osmond-Johnson is an Assistant Professor of Educational Leadership with the Faculty of Education at the University of Regina and is currently the Associate Dean, Student Services and Undergraduate Programs. Her scholarship focuses heavily on the work of teachers and teachers' organizations, in the areas of professional learning and educational reform more broadly. In 2017 she was the recipient of the EdCan Pat Clifford Award for Emerging Scholars in Canadian Education.