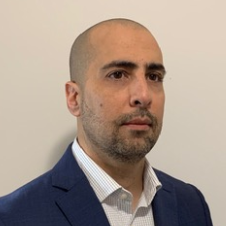 Robbie (Rebia) Osman
Senior Program Manager
Bell Canada
London, Ontario

A native Londoner, Robbie loves his sports, loves his food and loves his coffee. However, these are superseded by his passion to serve the community. Robbie have had the privilege of building on foundations such as the Nazem Kadri Foundation and organizations such as the Muslim Resource Center that have served hundreds locally and abroad.
Robbie is currently a Senior Program Manager at Bell, managing some of the coolest projects and working with some of the greatest people. He has recently completed my eMBA at Ivey. He is looking forward to meeting and learning from all the great talent in this journey.