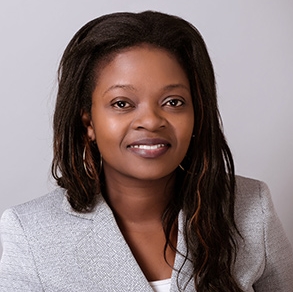 Theresa Nyabeze
Senior Mine Engineer
Vale Ontario Operations
Sudbury, Ontario
Ms. Nyabeze a graduate of Laurentian University, is a Professional Mining Engineer with over 20 years' experience in the mining industry, working in roles in mining engineering and operations. She is an advocate for diversity and inclusion and has co-authored papers such as "Gaining Insights on Career Satisfaction for Women in Mining" and "Gaining insights into mentorship initiatives in the Canadian mining industry, and a kids book called "Underground! My Mining Adventure" which has a clear message that there is room for all types of people in the mining industry with exciting, positive careers. Theresa immigrated from Zimbabwe as a teen and is fluent in English and Shona. Notable awards bestowed to Theresa are the "40 Under Forty" award from Northern Ontario Business and she is a 100 Accomplished Black Canadian Women honoree (2020).