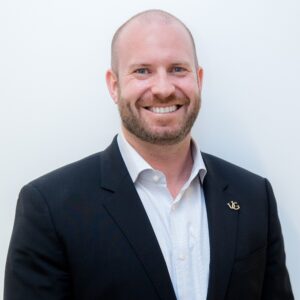 Scott McRoberts
Director, Athletics
University of Guelph
Guelph, Ontario

Scott is the Director of Athletics at the University of Guelph and the founding Associate Director of the International Institute for Sport Business and Leadership. Scott has a passion for sport's power to shape communities and develop individuals of all ages. Over the past 17 years in Athletics and Recreation, he has worked with the Canadian Paralympic Committee, the North American Indigenous Games and the Toronto Pan Am/ParaPan Am Games.
He was awarded a Lifetime Achievement Award for outstanding community work by the Guelph Chamber in 2019. Scott holds a Masters in from University of San Francisco, as well as a Bachelor of Health Sciences from Brock University. He enjoys nothing more than time with his boys and family.