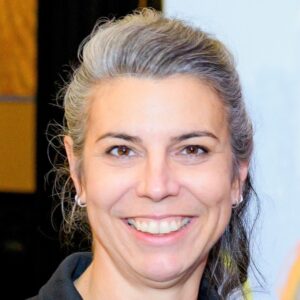 Carole Martin
Provincial Director, Human Rights Committee
Union of Hydro-Québec Trades Employees
Pointe-Calumet, Quebec
Carole has worked since 1992 in a traditionally male field, as a heavy vehicle mechanic. She has also been active in the Canadian Union of Public Employees (CUPE), winning election to the union executive. With her determination to fight inequality, she heads the province-wide human rights committee established by the Syndicat des employés-es de métiers d'Hydro-Québec (Union of Hydro-Québec Trades Employees). She also chairs the CUPE-Quebec human rights committee and is a member of CUPE's national working group on literacy. An entrepreneur and a humanist and feminist activist, Carole strives to advance human rights, with particular interest in First Nations issues.