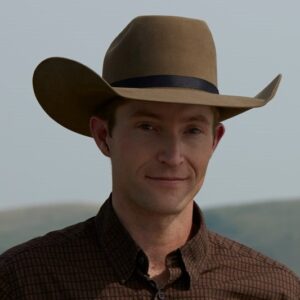 Virgil (Robert) Lowe
Senior Strategy Manager
TELUS
Nanton, Alberta
Raising cattle is a pillar of Virgil's life. He grew up on a feedlot in Southern Alberta, managed a ranch in Manitoba's Interlake region, practiced agricultural law in a major law firm while leading (volunteer) the Canadian Beef Industry Conferences in 2016 & 2017, and worked for the Canadian Cattlemen's Association. Virgil is helping TELUS with its agriculture initiatives while building integrated cattle feeding and genetics businesses. Virgil believes businesses are obligated to produce better and better products with less and less resources. He expects the Conference will broaden his viewpoint helping him raise better food from less.