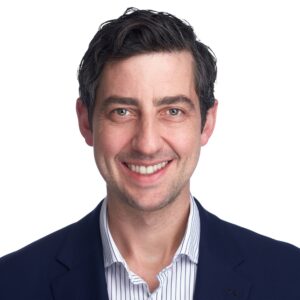 Thomas Ledwell
Senior Director, Global Development & Alumni
Pierre Elliott Trudeau Foundation
Montréal, Québec
Thomas is an innovator, communicator, and relationship builder devoted to embracing a diversity of perspectives. A Senior Director with the Pierre Elliott Trudeau Foundation, he focuses on strategic development, governance, and programming.
A seasoned journalist, communicator, digital expert, and collaborator, Thomas has volunteered on boards, advisory committees, and adjudication panels. Dedicated to social innovation, he is the co-creator of +Fort, a mobile application for young victims of bullying. A native of PEI, Thomas holds Bachelor's degrees from King's College in Halifax and a Master's from the London School of Economics. He lives in Montreal with his wife and daughters.