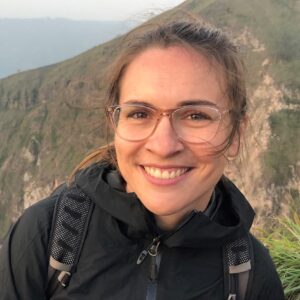 Valérie Leblanc
Director, Data and Analytics Strategy
Centraide of Greater Montreal
Montreal, Quebec
Valérie joined Centraide of Greater Montreal almost seven years ago. Today Director, Data and Analytics Strategy, she has played different roles pertaining to philanthropic development within the organisation, including National Director of the Government of Canada Workplace Charitable Campaign, the biggest of its type in the country. She began her career in management consulting before serving as a volunteer with an NGO in Chiang Mai, Thailand, in the field of social economy. Valérie holds a bachelor's degree in business administration and a master's degree in strategy from HEC Montreal. She has a particular interest in climate issues and in how our societies must change to deal with them.