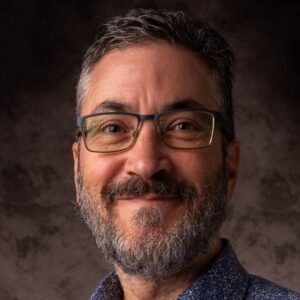 Denis Lavigne
Vice-Dean of Studies
Royal Military College Saint-Jean
St-Jean-sur-Richelieu, Québec
Denis is Vice-Dean of Studies at the Royal Military College Saint-Jean. He has been a key player with regards to the institution's return to university status in June 2021. He graduated from the École Polytechnique de Montréal with a Ph. D. in Engineering Mathematics. He also completed a post-doctoral position in Cork, Ireland, on the mathematical modeling of the Irish energy system. He tries to develop both hemispheres of his brain as an amateur artist having performed in two "One Man Show" dedicated to collect funds for Opération Enfant Soleil.
Most of all, Denis is a proud dad of Jeanne, ballerina, and the unique Mathieu!