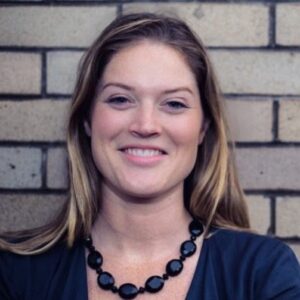 Hilary Kilgour
Co-Founder & Managing Partner
TheVenture.Fund
Vancouver, British Columbia
Hilary is equal parts connector, catalyst and integrator, committed to advancing the capacity of leaders in Canada. Having worked in government, philanthropic, and corporate leadership roles in inaugural roles to meet the growing needs for innovation and change, her 15+ leadership experience spans Fortune's 100 Fastest-Growing Companies, and leading growth oriented, global brands in diverse sectors. Specializing in working at the intersection of strategy, leadership, culture, and systems change, she provides executive advisory and strategic consulting services to industry leaders. She advised for the Bill & Melinda Gates Foundation and was selected by Clean50 and Corporate Knights' Top 30 under 30 for scaling impact for global organizations including FCM, EDC, Lululemon and Hootsuite. Hilary is co-founder of TheVenture.Fund, a $3M seed stage fund in BC investing in top women and non-binary founders from SheEO to support in scaling their growth and impact. Hilary holds an MBA in Sustainable Systems from Presidio Graduate School. Active in her community, she loves to spend time in the forest hiking with her partner and her dog Bo.