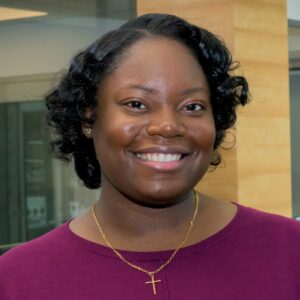 Joseanne Job
President
OPSEU Local 527
Mississauga, Ontario

Joseanne holds the position of Assistant to the Vice Chairs at the Ontario Labour Relations Board and is currently the President of OPSEU Local 527 and also sits on various committees within OPSEU. Joseanne is passionate about educating young workers in her workplace about their rights and responsibilities and was featured as one of the "Faces of Canadian Labour" in the 2016 summer issue of Maclean's Magazine.
She completed a two year Law Clerk program in the School of Business and Public Administration at Seneca College of Applied Arts and Technology. In her spare time, Joseanne sits on the Toronto Police Black Community Consultative Committee as a member, is active in her local church community and participates in cultural events and festivals.