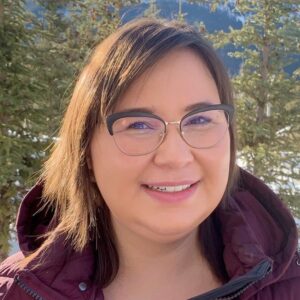 Pamela Gross
Mayor of Cambridge Bay
Cambridge Bay, Nunavut
Pamela is an Inuinnaq (Copper Inuk) from Cambridge Bay, Nunavut. She is the Mayor of her community, serving her second term and also the Hivulliqpaam Aulapkaiyi (Executive Director) of the Pitquhirnikkut Ilihautiniq / Kitikmeot Heritage Society; which is a non-profit organization that runs the May Hakongak Community Library and Cultural centre. Pamela is a graduate of Nunavut Sivuniksavut and has a BA in Anthropology and Aboriginal Studies from Carleton University.
She is also the President for the Inuit Heritage Trust, Vice-President of the Amautiit and Councillor for the Canadian Museums Association's Indigenous Reconciliation Council. Pamela is driven to serve her community and hopes experiences and opportunities such as the Governor General Leadership Conference will further advance her people.