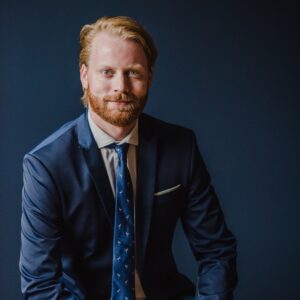 Cameron Grant
Policy Analyst
Timmins Chamber of Commerce
Timmins, Ontario

As the Policy Analyst for the Timmins Chamber of Commerce, Cameron strives to represent the interests of Northern Ontario's business community. Passionate about the socio-economic landscape of the North, he keeps climate change, First Nations relations, and the natural resource sector at the heart of his advocacy work. Engaged in the community, Cameron divides his time between the various non-profit organizations that seek to advance arts and culture in Timmins.
He has been a long-time member of the Timmins Symphony Orchestra as a classical violinist and most recently as a Director of the Board. He fulfils his love of winter sport, coaching the Timmins Ski Racers and serving as Chair of Kamiskotia Snow Resort.