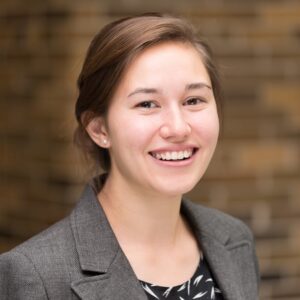 Kay Dyson Tam
Manager, Impact and Innovation
Eva's Initiatives for Homeless Youth
Toronto, Ontario

Kay is the Impact and Innovation Manager at Eva's, a youth shelter and housing provider. Her portfolio of strategic projects spans housing solutions, policy change, and capacity building. She recently managed a National Housing Strategy Solutions Lab with Deloitte Doblin and sector partners. Kay has brought her process expertise to roles across the private and non-profit sectors. She previously held progressively senior roles at the MaRS Discovery District. Kay is a graduate of the Maytree Policy School and the University of Toronto. She listens to an excessive number of podcasts and lives in Toronto with her partner Ellen.