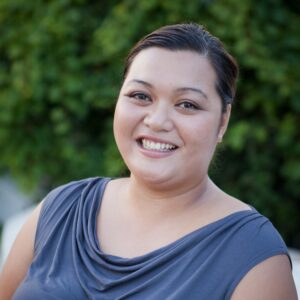 Jinkie David
Toronto Public Library Workers Union
CUPE, Local 4948
Toronto, Ontario

A union is only as strong and resilient as its members. Jinkie first became involved in her union in 2009 as a strike co-chair. Over the years, she has been elected to various positions within her local.
As a labour activist, she has witnessed how collective actions have helped shape the future for all Canadians. In 2018, she was elected an Executive Board Member of the Toronto & York Region Labour Council. As one of the youngest board members, she hopes to continue to pave the path and encourage opportunities of growth for future activists like herself.
She is a proud mother of two. Her kids and family are the inspiration and motivation behind her continued activism. Jinkie wants them to have a future where economic, racial, social, and climate justice exists, and where they are free to live their best life.