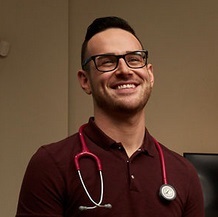 Jessy Dame
Certified Registered Nurse
Vancouver Coastal Health
Vancouver, British Columbia

Jessy is a very proud self-identified Two-Spirit, gay, Métis Registered Nurse in his last semester of the Master of Nursing at UBC. He would like to acknowledge that he is a guest on the lands of which he lives and give thanks to the unceded territory of the Coast Salish Peoples. Jessy has worked within Neonatal/Postpartum health and within remote communities. He currently works as a sexual health nurse in a Queer sexual health clinic within Vancouver Coastal Health. His primary research area is sexual violence among the self-identified Two-Spirit community and investigating Sexual Self-Worth.