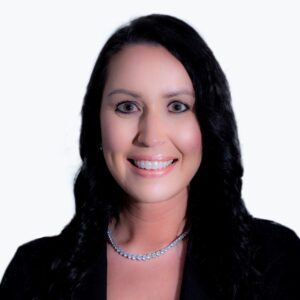 Kateri Coade
Director, Social Development Programs
Abegweit First Nation
Rocky Point, Prince Edward Island
Kateri Coade is the Senior Program Coordinator for the PEI First Nations Child and Family Services program at the Mi'kmaq Confederacy of PEI. Prior to this, Kateri was the Director of Social Development Programs for the Abegweit First Nation where she focused on policy development and assisting community members in establishing meaningful education, training and employment opportunities. Kateri sits on various Boards including the Confederation Centre of the Arts; CN Rail Indigenous Advisory Committee; Atlantic Provinces Economic Council; 2023 Canada Games Board of Directors and Management as VP of Protocols; and is on the Board of Governors at UPEI. Ms. Coade is dedicated to continuing education and is a Field Instructor in the Faculty of Social Work at the University of Manitoba. Kateri holds a Bachelor of Political Science from UPEI, and a Bachelor's and Master's in Social Work from Dalhousie University.