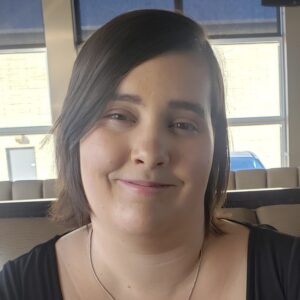 Jessica Boyer
SFL Solidarity and Pride Committee Chair
COPE 397
Regina, Saskatchewan
Striving for equality is her passion and is, therefore, important in both her personal and professional life. It is the reason that Jessica got involved in the labour movement and it has continued to propel her forward since then, enabling her to get more involved. On a professional level, she is devoted to supporting fellow workers and ensuring that people feel safe at work. Jessica also focus on achieving her Bachelor of Arts degree with a major in English. Personally, she is interested in literature and reading, playing water polo, and working on the third draft of her manuscript.