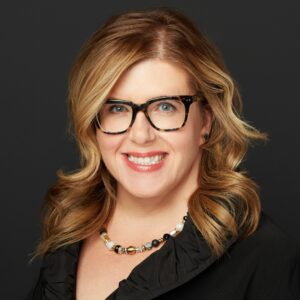 Wendy Beauchesne
Executive Vice President & Chief Brand Officer
Shock Trauma Air Rescue Service (STARS)
Calgary, Alberta
Wendy has spent most of her career within healthcare. Professionally, she focused on the alignment of strategy, culture and brand. She is motivated by lifting people up and helping them turn intent into meaningful action. In an era of disruptive innovation and increasingly polarized society, she is curious about how we will live, work and maintain healthy communities together. Wendy was part of a team who helped grow STARS, a non-profit, lifesaving helicopter ambulance service, across the prairie provinces. She enjoys tennis, design, spectacular prairie summers and, in the words of Susan Sontag, "I haven't been everywhere, but it's on my list".