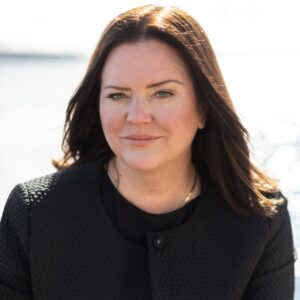 Jennifer Angel
President and CEO
Develop Nova Scotia
Halifax, Nova Scotia

Jennifer's work contributes to Nova Scotia's natural ocean advantage, by creating inclusive, sustainable places that attract people and investment, contribute to community resilience and enhance quality of life for everyone. Jen's collaborative approach engages the community and finds synergy between public and private sector interests in common-purpose decision-making.
Jen was recognized as a Top 50 CEO in Atlantic Canada in 2021. She is a member of the International Women's Forum and the Real Estate Institute of Canada. In 2018, she was recognized with the Discover Halifax 'Spirit of Halifax' award for significant impact in the promotion of the Halifax region and the economic growth of its tourism sector.
Jen holds a Master of Business Administration (Marketing) from Saint Mary's University and a Bachelor of Arts (Philosophy) from Dalhousie University. She is a founding member of the Art of City Building conference, an annual symposium that brings together placemaking thought leaders from around the globe in Halifax.