[symple_column size="one-third" position="first" fade_in="false"]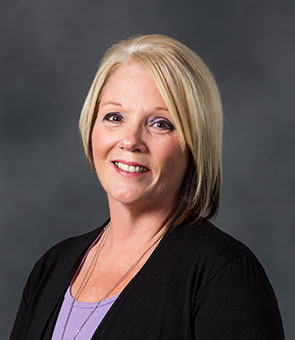 [/symple_column]
[symple_column size="one-third" position="middle" fade_in="false"]
The eldest of six siblings, Sharleen Stewart grew up in Saskatoon, Saskatchewan. She credits her mother for inspiring her to be strong and independent and her father for teaching her the importance of love and respect.
Dating back to the start of her career as a frontline hospital worker, Sharleen has always been an activist. Never one to shy away from what she believes in, she has spent decades amplifying the voices of healthcare workers and advocating for equality, respect and dignity. She knows that hard work should be rewarded fairly and equally, regardless of gender, race and beliefs.
Sharleen's ability to mediate and find common ground is at the core of her solution-based personality. She sees herself as someone who supports people to get where they need to be. These are just a few of the qualities that led to her becoming the first woman elected as SEIU Healthcare President in 2003.
As SEIU International Vice-President, Sharleen is the first Canadian woman to sit on the SEIU International Executive Board. She is also the first SEIU woman to sit on the Canadian Labour Congress Executive Committee.
[/symple_column]
[symple_column size="one-third" position="last" fade_in="false"]
A proud Métis, Sharleen is humbled and honoured to represent SEIU Healthcare's 57,000 members. She believes being a leader in the labour movement was what she was born to do.
As a mother and grandmother, Sharleen understands the importance of creating innovative and sustainable solutions that not only benefit today's workers, but future generations as well.
Through hard work and innovation, Sharleen envisions SEIU Healthcare as a 21st century, solution-based union; a union that all members know makes their lives better; a union that teaches employers and governments that the labour movement is a valued partner, not an opponent.
[/symple_column]