[symple_column size="one-third" position="first" fade_in="false"]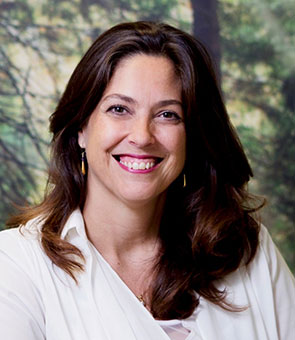 [/symple_column]
[symple_column size="one-third" position="middle" fade_in="false"]
Marie-Josée Lamothe has been Managing Director at Google Canada since 2014, leading Branding and the Consumer Products industry, while also overseeing business development in Quebec.
A 20-year veteran of the competitive world of Consumer Product Marketing, Marie-Josée is best noted for her expertise in international branding. Prior to joining Google Canada, she held various roles during her 12 years at L'Oréal from International Marketing Director, in France to Vice-President and General Manager luxury brands in Canada, and in  2010, as CMO and CCO in Canada where her main mandate was to leverage the strengths of digital to help L'Oréal's 33 beauty brands compete.
Marie-Josée was recognized in 2015 by InfoPresse as Personality of the Year in Quebec and received an Honorary Degree from the University of Montreal for her contribution to the advancement of our society. Both in 2013 and 2012 she was among Canada's Top 100 Most Powerful Women in the Financial Post and WXN as well as Canada's Marketers of the Year by Strategy Magazine. In 2013, Social Media Magazine named her one of the Top 100 CMOs on Twitter and most recently, Forbes Magazine recognized her as a 2014 Top Marketing Minds To Follow on Twitter.
[/symple_column]
[symple_column size="one-third" position="last" fade_in="false"]
Marie-Josée sits as a Director on the Pharmacie Jean Coutu Board, the Reitman's Canada Limited Board, the University of Montreal Board and the ICRM Board (Institute of Clinical Research of Montreal).
She was appointed by the Treasury Board of Canada, to the Audit committees for both the Employment and Social Development of Canada and the Canada Border Services Agency. Marie Josée was also recently appointed by the Premier of Quebec to the Economy and Innovation Consultative Committee.
Marie-Josée has a Baccalaureate degree with Honors in Mathematics and Economics from the University of Montreal. She lives in Montreal and is a proud mom of three, and is actively involved in Canadian organizations that promote solidarity such as the Board of the Foundation of the Women's Center of Montreal.
[/symple_column]